Multimode Fiber Bulk Cable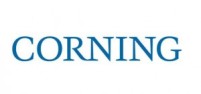 Multi-mode fiber is a type of optical fiber designed to carry multiple light rays or modes simultaneously, each at a marginally different reflection angle inside the optical fiber core. Types of Multimode:
OM1 (62.5 µm) fiber has reached its performance limit
In lab testing, 50 µm fiber offers as much as ten times the bandwidth of 62.5 µm fiber
OM3 and OM4 fibers will support upcoming 40 and 100 Gb/s speeds. Only OM3 and OM4 Multimode fibers are included in the IEEE 802.3ba standard for next-generation 40 and 100 Gb/s Ethernet. OM1 and OM2 fibers are not supported media types for these applications.
OM5 was developed to support shortwave wavelength division multiplexing (SWDM) from 840 nm to 953 nm
Mixing fiber types is strongly not recommended.
Pricing per foot – Input required footage as quantity.
Additional information
| | |
| --- | --- |
| Strand | 6 Strand 50/125, 12 Strand 50/125, 24 Strand 50/125, 48 Strand 50/125, 96 Strand 50/125, 144 Strand 50/125 |
| Fire Rating | Plenum, Non Plenum |
| Outer Jacket | Indoor/Outdoor, Indoor, Armored |
| Optical Mode | OM3, OM4, OM5 |